.
Silverlake-Gallery.com
(copyright 2007-2022 Stan Jones
Hollandale News & Comments
We are happy to hear that the EPA through its Clean School Bus program has awarded nearly $ 1.6 Million to the Hollandale School District for the purchase of 4 all-electric buses and charging stations. This is part of a program intended to clean up the air around schools and provide a safer/healthier environment for the students. Congrats to the Hollandale School District on being selected for participation in this program. They are one of nearly 400 chosen around the country to participate. This program entails $5 Billion in funding over a 5 year period with another round of funding set for 2023.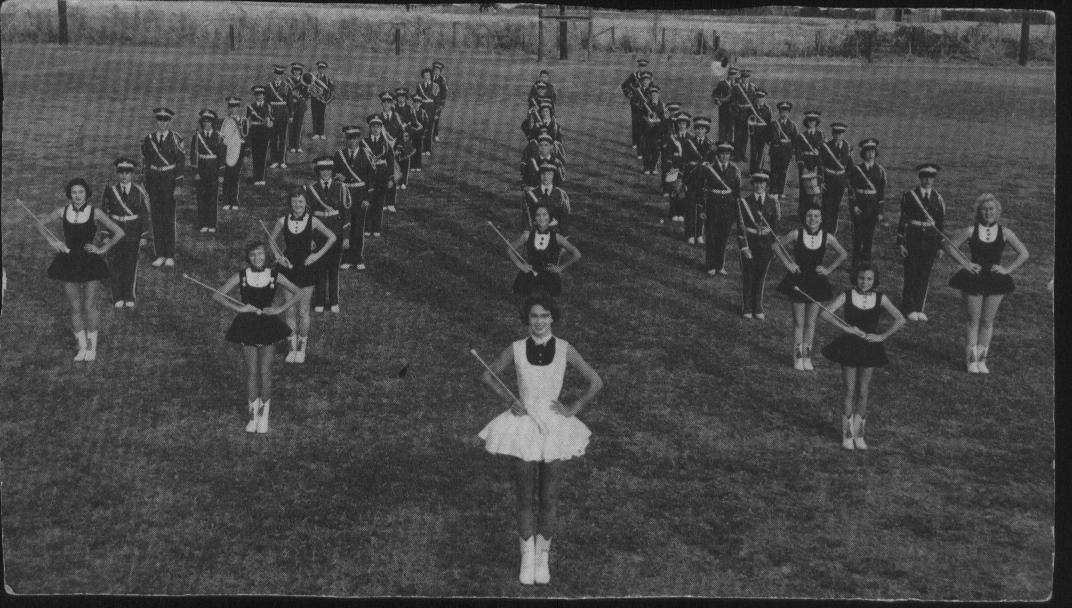 Not sure of the year
EARTHQUAKE!
A little excitement in the Delta ! Believe it or not about 4:30 pm today (Jan 8, 2019) a 3.7 magnitude earthquake centered about 6 miles Northwest of Hollandale hit and lasted for a few seconds rattling dishes over a wide area. We felt it in our office in Greenville, shaking our building, almost like a car hitting the structure. Two quick shocks and it was over. I heard that it was even felt in Arkansas. No damage was reported but a very unusual happening for the area. Scientists believe the 'quake was caused by one of 5 underground volcanoes under the Delta, all within a few miles. This one is called the Panther Burn Dome. Who knew?
Landmark Lost!
Here is all that is left of Booth's Drug Store on the corner of Washington & Morgan!
It burned in the early hours of this morning. (Oct 30, 2012).
It has been in recent times a resale shop.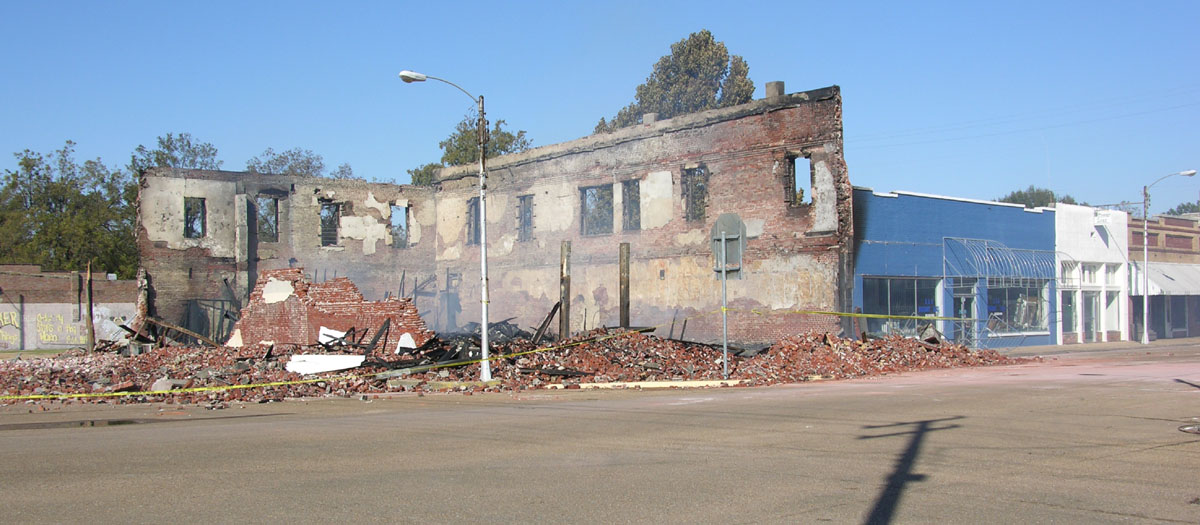 Attention: Crawdad Hole Reunion 2012 Photos
---
---
Contents:
More Photos from class of 1957
HHS Reunion at the Crawdad Hole 2011
More reunion Photos
Sam Chatmon Blues Festival on Bluefront
Hollandale Reunion at Leroy Percy Park, October 2009
Mid-40's photos from Hugh Tyler!
An adventure of Inez Scott Treadway
*** SCHOOL PHOTOS..1946-1947***
HHS reunion in Jackson 2008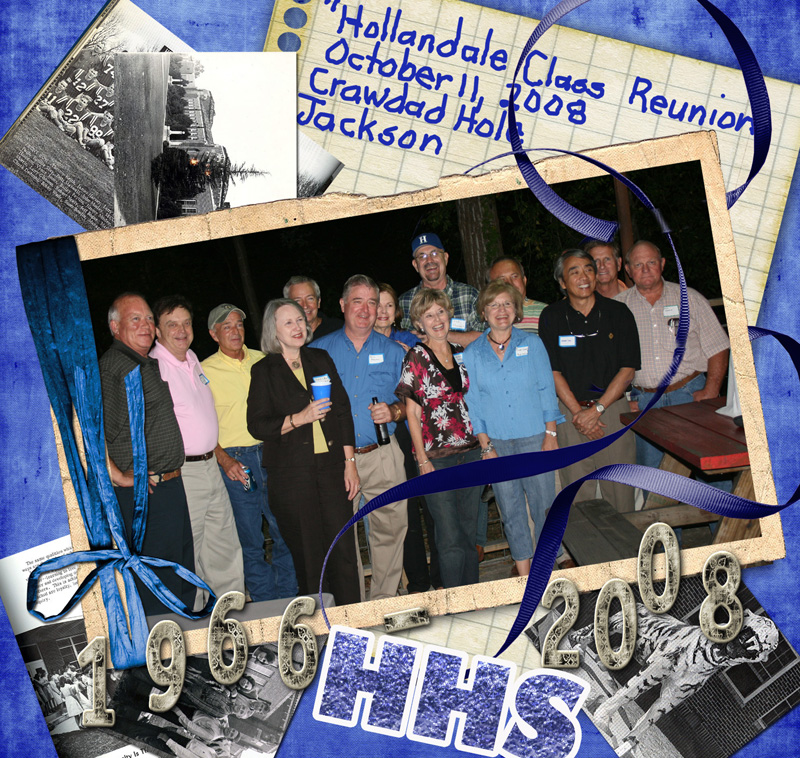 Shown are: (ladies) Sarah Kellum (in the back row), Marilyn Hall Allan, Sue Wade Baader & Linda Keith Franks. The guys are: Gene Patterson, Perry Jenkins, Jimmy Brown, Rudy Jackson, Fritz Maxwell, Joe Showah, Larry Eifling, Robert Tom, Leroy Frey & Gary Clark.


This site is dedicated to life in Hollandale, particularly from the 50's to the present and especially to the Hollandale High School class of 1969. If you grew up in this area and have photography you would like shown here, contact me at the email below.
Assorted yearbook scans from the 50's and 60's
Many thanks to Charlene Jones for these.
Page 1
Special note: We are looking for class photos from Hollandale High School, particularly graduation class group photos, to copy and display here. If you can help please email me at the address below. Thanks......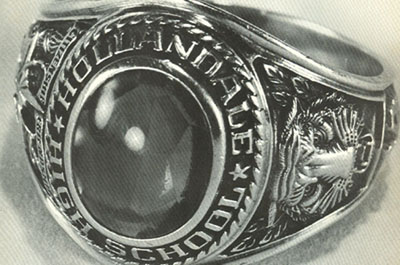 To those who find this site, please let as many people as u can know about it...The more that participate here the quicker I can build a great website!!!!
Is anyone planning a reunion? Let us know!!!
CONTACT US AT:


Silverlake-Gallery is penned by Stan Jones. Questions, comments or material for the website should be directed to me at the above email address. Thanks to all for your participation. God bless!
History Before the fire Old Hollandale Old Cemetery
Cemetery today Hollandale today Churches
Elementary school High School Class of '61
Class of '69
News from '69 Around the Delta Leroy Percy Park
Murphy Store Our thoughts
More Hollandale today Sam Chatmon Festival