.
Attention Hollandale Peeps: It's almost reunion time! HHS friends are invited to the Crawdad Hole in Jackson October 13 starting at 2:00 pm (class of 1968 with others joining at 4:00 pm). This is a casual venue with a $15 admission (plus whatever you order off the menu). Appetizers furnished. Bring your own beer & wine if you like. The Hampton Inn (in the Dogwood area of Lakeland ) is holding a block of rooms until Sept 21 for our group. Their phone is 601-709-5200 & our code for the reservation is "HSR". We look forward to seeing you all there!
Silverlake-Gallery.com
(SITE BEST VIEWED AT 1024 X 768 OR HIGHER RESOLUTION)
copyright 2007-2015 Stan Jones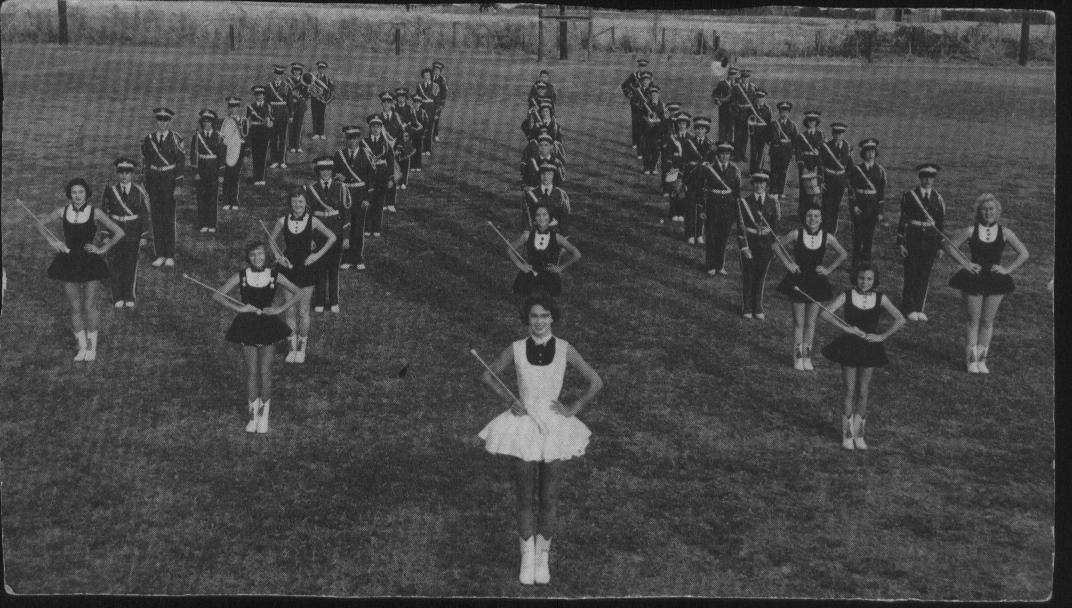 Not sure of the year
Landmark Lost!
Here is all that is left of Booth's Drug Store on the corner of Washington & Morgan!
It burned in the early hours of this morning. (Oct 30, 2012).
It has been in recent times a resale shop.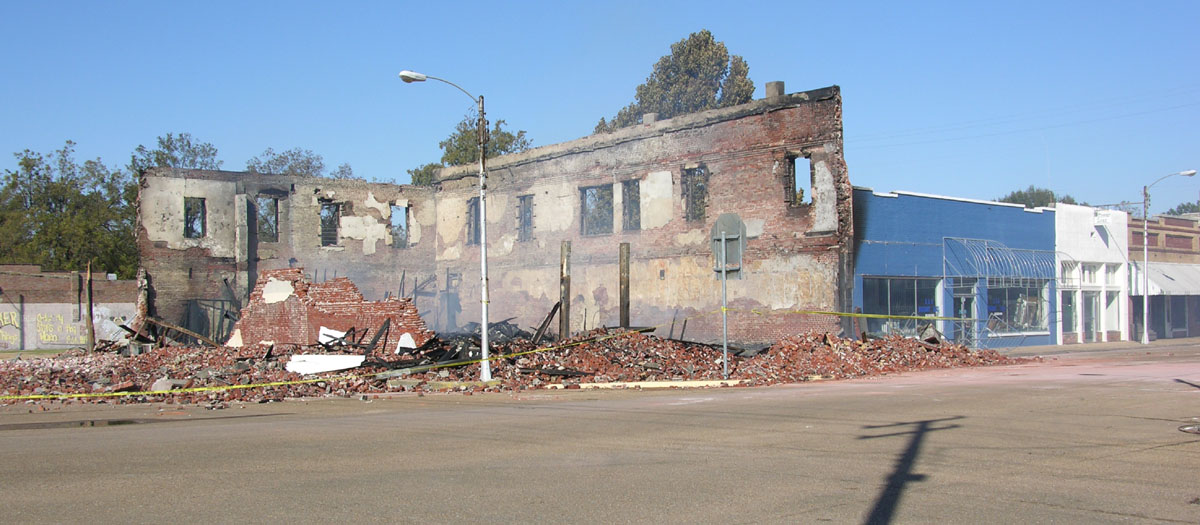 Attention: Crawdad Hole Reunion 2012 Photos
---
---
Contents:
More Photos from class of 1957
HHS Reunion at the Crawdad Hole 2011
More reunion Photos
Sam Chatmon Blues Festival on Bluefront
Hollandale Reunion at Leroy Percy Park, October 2009
Mid-40's photos from Hugh Tyler!
An adventure of Inez Scott Treadway
*** SCHOOL PHOTOS..1946-1947***
HHS reunion in Jackson 2008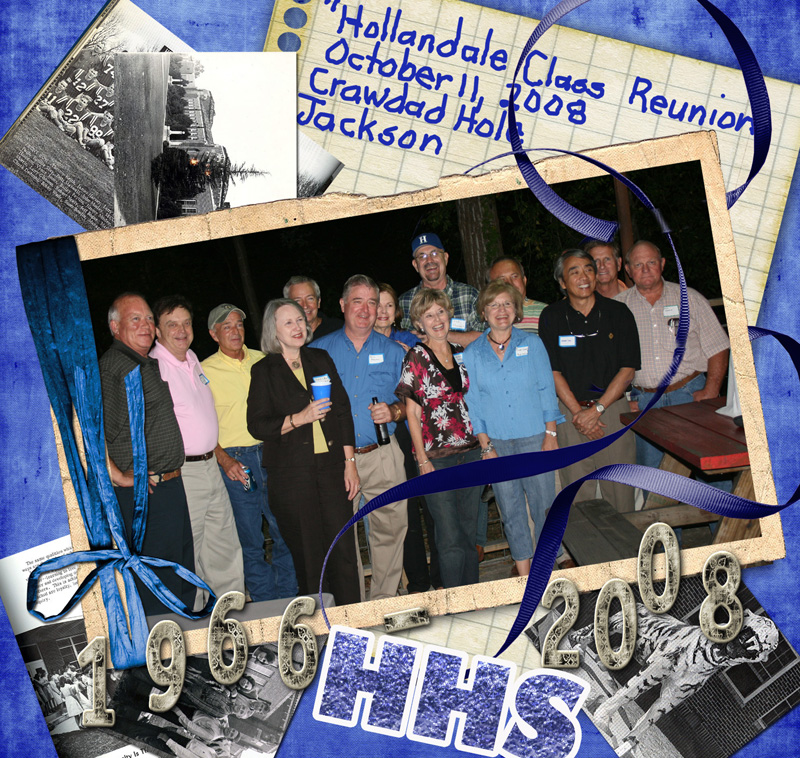 Shown are: (ladies) Sarah Kellum (in the back row), Marilyn Hall Allan, Sue Wade Baader & Linda Keith Franks. The guys are: Gene Patterson, Perry Jenkins, Jimmy Brown, Rudy Jackson, Fritz Maxwell, Joe Showah, Larry Eifling, Robert Tom, Leroy Frey & Gary Clark.


This site is dedicated to life in Hollandale, particularly from the 50's to the present and especially to the Hollandale High School class of 1969. If you grew up in this area and have photography you would like shown here, contact me at the email below.
Assorted yearbook scans from the 50's and 60's
Many thanks to Charlene Jones for these.
Page 1
We have added a page here for everyone that wants to list their email addy in case someone out there is looking for them. Of course we will list the addy's as a picture instead of text so the spammers won't find them. If you would like to list your email address just send it to us by email. Click here for page!
Special note: We are looking for class photos from Hollandale High School, particularly graduation class group photos, to copy and display here. If you can help please email me at the address below. Thanks......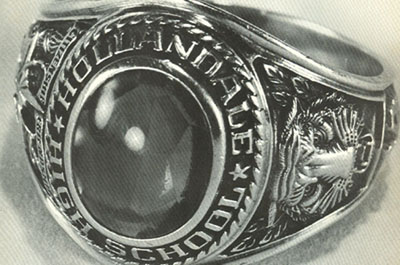 To those who find this site, please let as many people as u can know about it...The more that participate here the quicker I can build a great website!!!!
Is anyone planning a reunion? Let us know!!!
CONTACT US AT:


Silverlake-Gallery is penned daily by Stan Jones. Questions, comments or material for the website should be directed to me at the above email address. Thanks to all for your participation. God bless!
History Before the fire

Old Hollandale Old Cemetery
Cemetery today Hollandale today Churches
Elementary school High School Class of '61
Class of '69 Missing classmates
News from '69

Around the Delta Leroy Percy Park
Murphy Store My Family Our thoughts
More Hollandale today Sam Chatmon Festival